Here are some owners I work with and trust them for years and they are honest person whit who I always enjoy working with and they give people a bunch of free advertising.
Charles McClure
He started little over 2 years ago with a small investment of 20 dollars learning advertising methods from mentor Coach Kris Ellis.
He is the great friend and great supporter of whatever I need. I always share my ideas with him cause we are likeminded persons.
5 months later he had enough earnings built up to start his own site helping others start 
with little 
or nothing and create enough to eventually get their own sites as earning 
sources for them.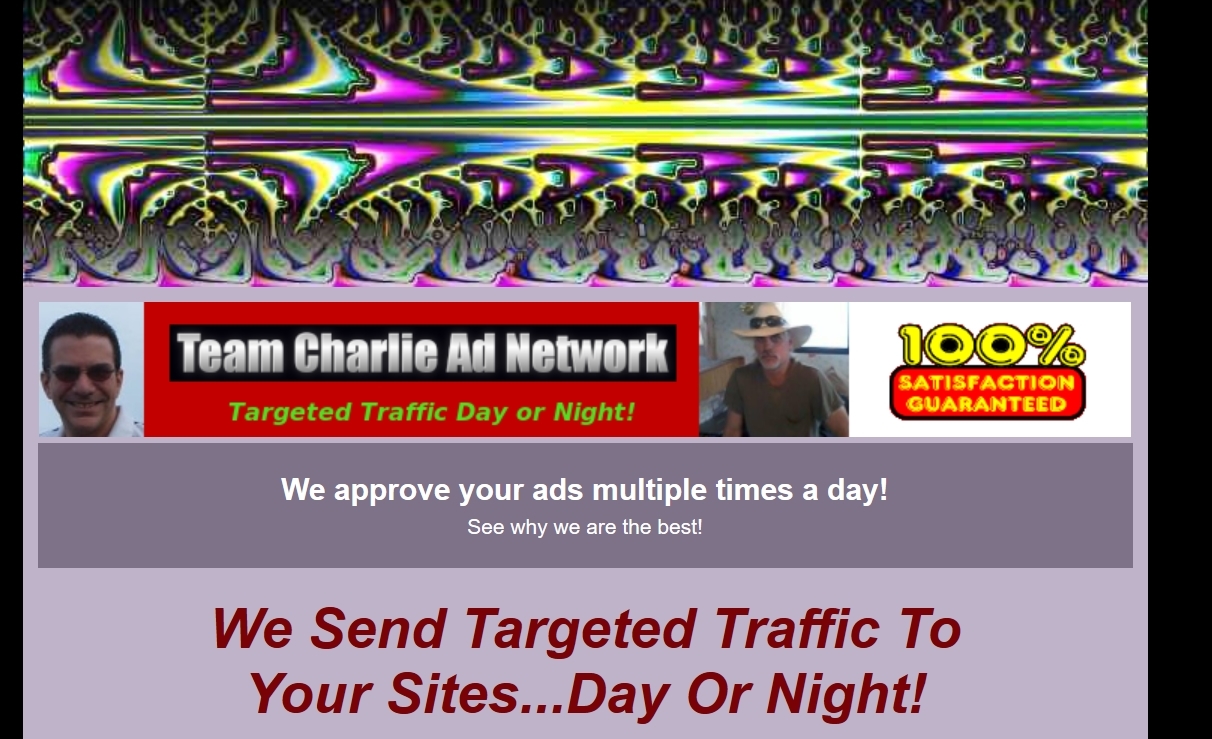 Who Else Has A Desire To Attain, Responsive & Effective Advertising That is Proven To Work?
Here is Your Chance To Grab Some Guaranteed Visitors, Use Our Viral Traffic Tools, Gain List Building Momentum And Create Residual Traffic!
Those who work closely with us learn how to focus and build a following as well 
as earnings. 
Sometimes we ran into roadblocks so we cut it down to 3 to 4 programs to speed 
things up with 
fewer distractions, 
the section called Overdrive.
………………………………………………………………………………………………………………
David Hodges
Houston, Texas. U.S.Navy ret.
An old country boy enjoying my time with the love of life Miz B.
Watching  6 grandkids growing up. Now + 1 great grandkid
Gardening, Cooking, Turning Penny$ into Dollar$.
TextAdOverload.club Owner/Admin
Get your share of targeted traffic, build your downline, email your referrals and earn cash commissions! Post! Click! View! That"s all there is to it.
Fast 6 Second Surf. Solo Ads. Credit Mailer. PTC. Referral contest. And a lot more!
Create your free account today!
………………………………………………………………………………………………………………
Michael Cosma
Mike is the owner of vipsolos.info and anixas.com.
He also works as a computer technician at Salem Computer Center in Salem, OH USA.
Internet Marketing is his passion and he works on at his marketing business nightly and on the weekends.
He is a proud member of Task Force Echo "Team Charlie" working directly with them as a Team in order to expand the reach of all of their individual endeavors.